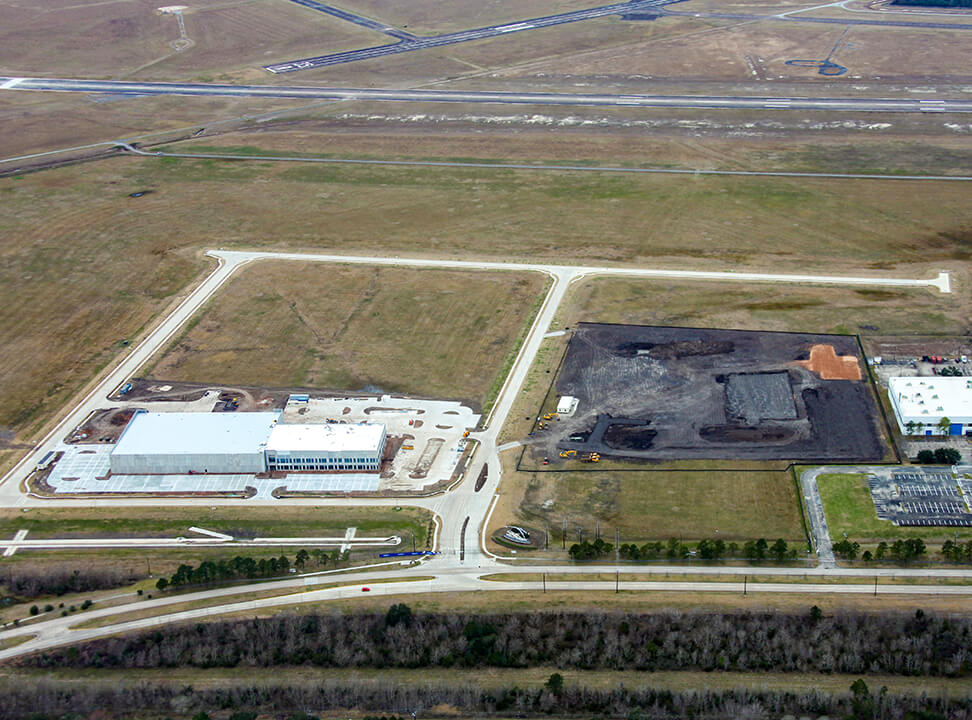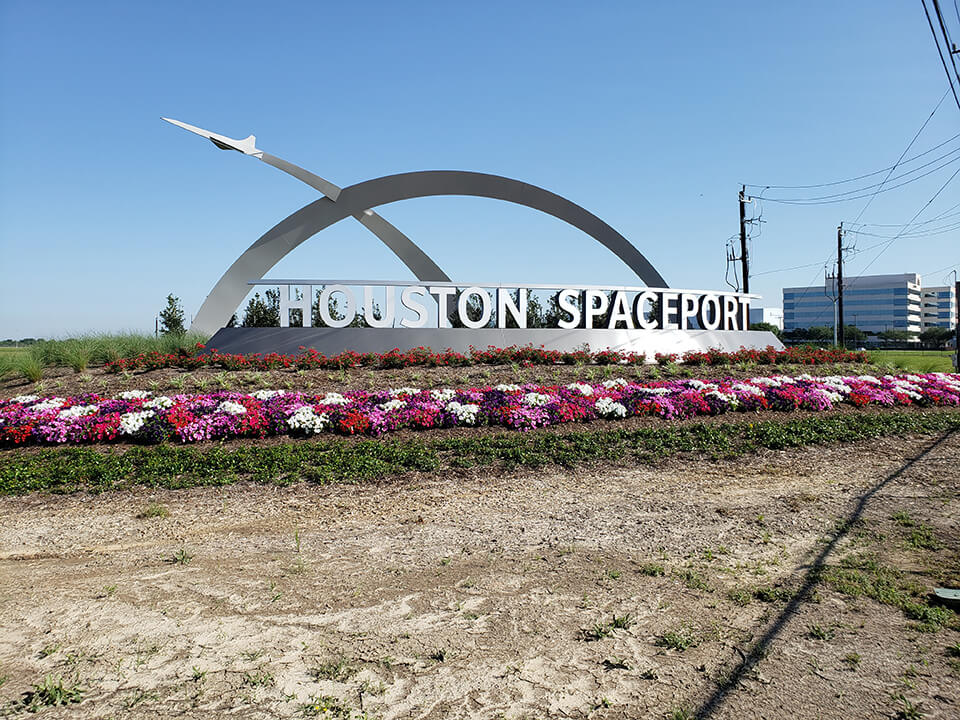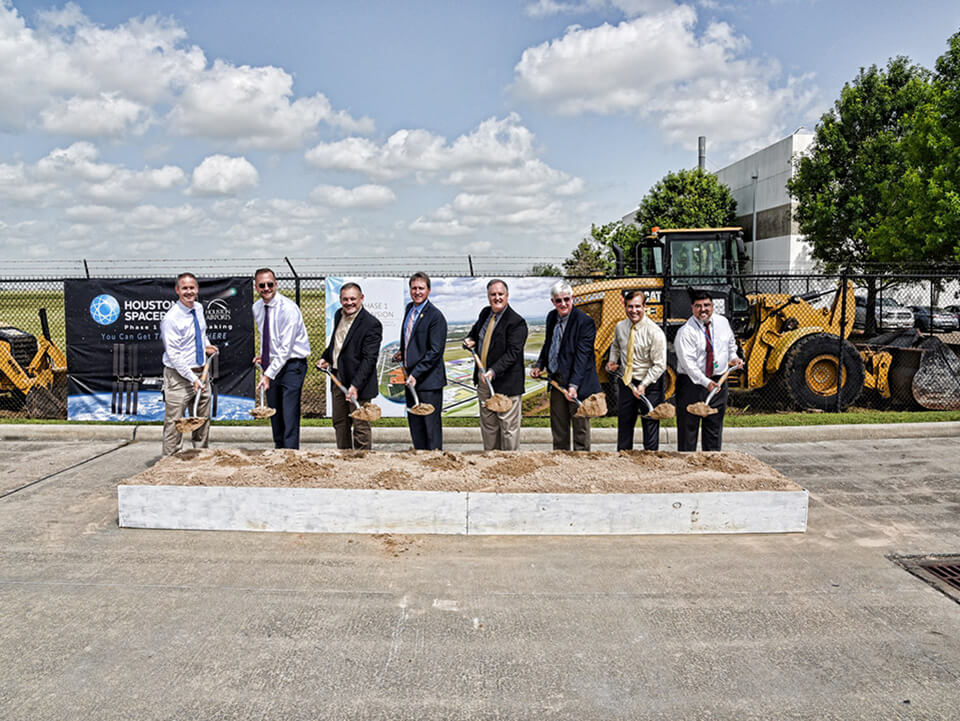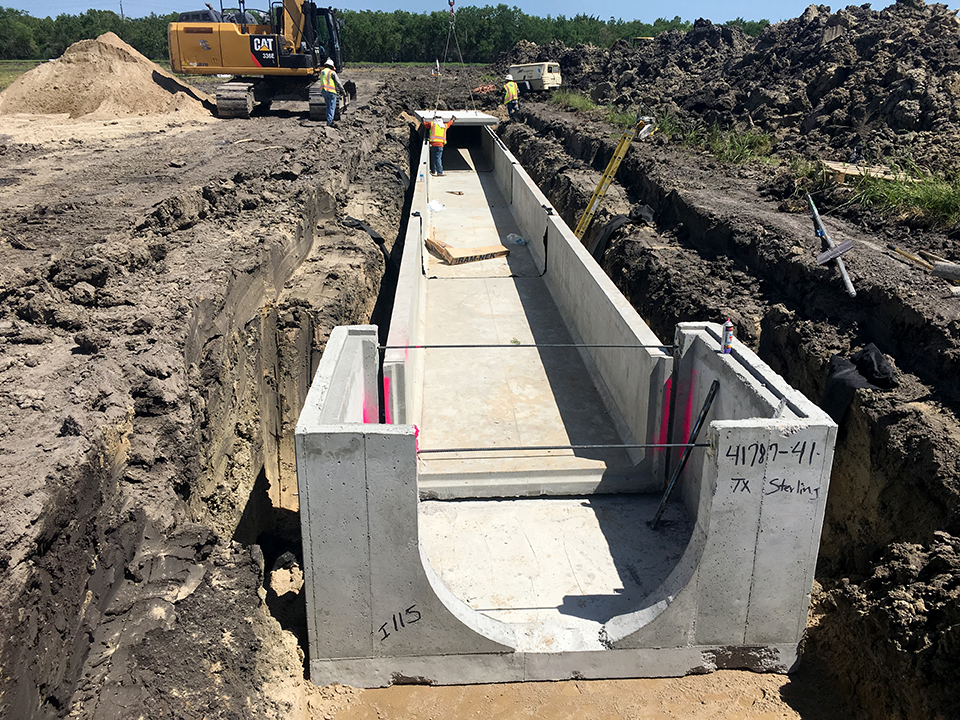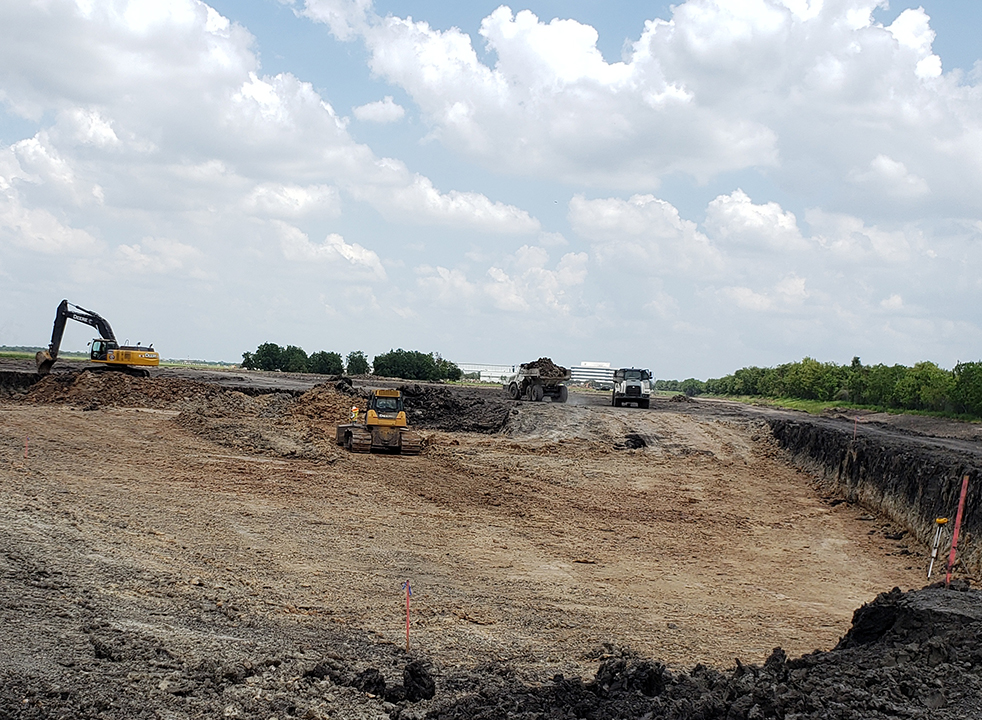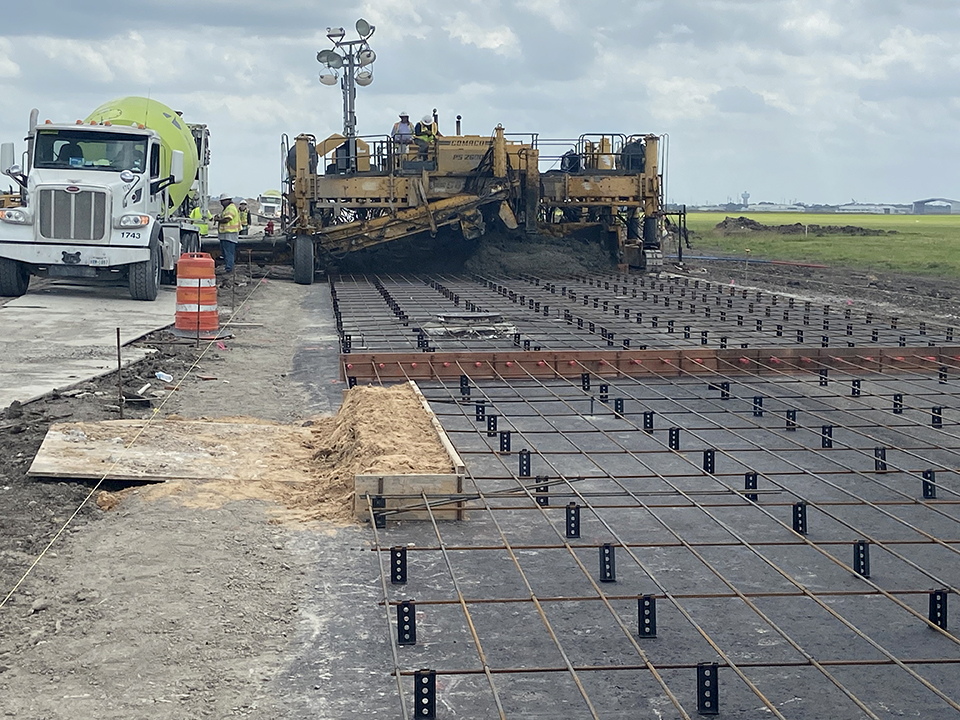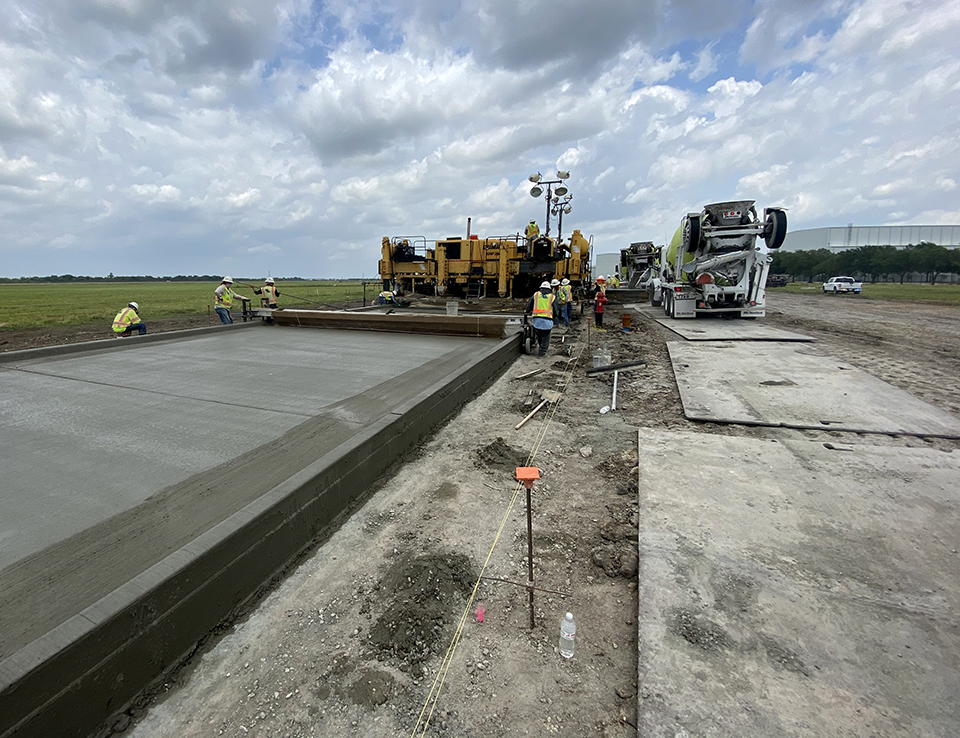 Infrastructure for Spaceport Development Design-Build
Client
Houston Airport System
Location
Houston, Texas
Cost
$19.5M
Date Completed
May 2021
PROJECT DESCRIPTION
Banicki partnered with sister company Texas Sterling and designer Kimley-Horn on this truly revolutionary design-build project for Houston Airport System (HAS). The project delivered new roadway and civil infrastructure that will serve as the backbone for the development of the Houston Spaceport at Ellington Airport (EFD). Houston Spaceport is an FAA-licensed, urban commercial spaceport that will accommodate private aerospace companies and educational institutions working to advance commercial space travel, aerospace research, and aerospace manufacturing.
This project's scope involved a broad range of roadway and civil services across a 153-acre site area. Project scope included 170,000 CY excavation; 4,000 LF sanitary sewer; waterline; 5,600 LF jointed reinforced concrete pavement roadway; 106 acre-feet of storm drain systems; RCP storm drain; box culverts; stormwater detention ponds; drainage channel; electrical conduit; power distribution facilities; communication facilities; fiber optic duct banks; as well as extensive subgrade preparation and fine grading.
The Banicki, Texas Sterling, and Kimley-Horn Joint Venture completed this multi-phased project ahead of schedule, under budget, and with zero safety incidents. The combined DBE subcontractor and vendor usage was 27.30%.
DESIGN PHASE SERVICES
During the design phase, the Project Team worked diligently with Houston Airport System to factor in the future build out of the Houston Spaceport into the design. We also successfully identified concealed and unknown subsurface obstructions along major utility runs and tie-in locations that would have otherwise adversely impacted the construction phase of the project.
UNIQUE CIVIL SCOPE
153 acres of new roadway construction
5,600 LF jointed reinforced concrete pavement roadway
106 acre-feet of storm drain systems
4,000 LF sanitary sewer
Waterline
Electrical conduit
Fiber optic duct banks
Power distribution facilities
Communication facilities